Designed to Run Sustainable Facilities
KLATU TRAXX™ and Thermo Scientific™ InSight™ Cloud features predictive failure monitoring analytics and benchmarks energy and plug load across biopharma operations.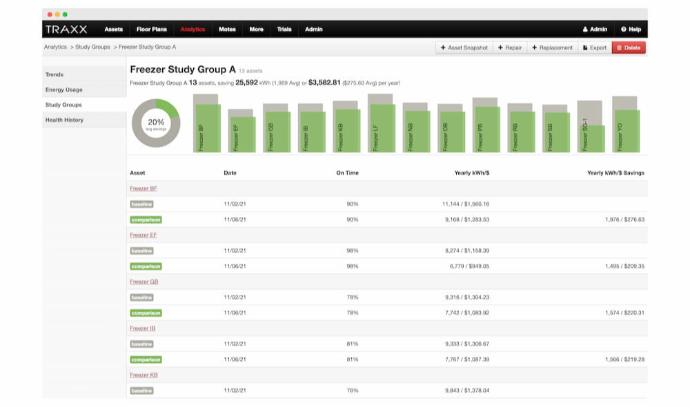 The Sustainability Package includes:
• Hardware (PiPer mote and current transducer)
• Start-up monitoring package
• First year subscription

Benefits for Implementing a Sustainability Package
Knowledge is Power
Knowledge of the yearly cost to operate any piece of equipment or fleet, including HVAC hoods and other devices.

Scenario Planning
Included energy scenario planning screens allow for fleet level energy reduction planning.

Measure and Report
Ability to measure and report outcomes from energy reduction plans.

The pricing starts at $429/point for the first year then drops to less than $5/month in the out years.
System payback varies and we can help you develop the right plan for your goals. Fill out the form below to connect with us.